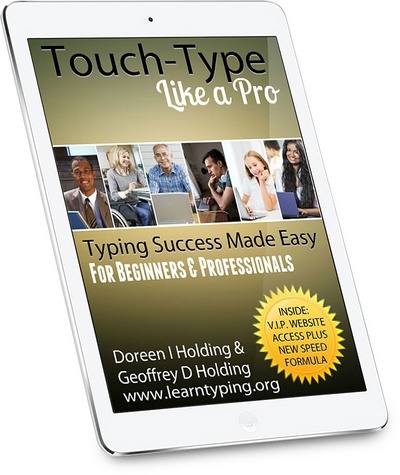 A technical skills and motivational coach
Three Hot Tips to Get You Started
1. To receive the FULL benefits of this free online Learn Typing tutor, be sure to complete ALL sections of: Beginner Typing Lessons and Advanced Typing Skills.

2. To succeed with Learn Typing, start with a typing lesson at your level and don't move on too soon. This will build a strong foundation for your typing skills.

3. You must Practise! Practise! Practise! both Beginner and Advanced Typing sections AND the Typing Tests to learn typing and succeed with your work, education and personal goals.

People often Google, "how to learn typing". You will learn how to type if you follow these tips while doing our free typing lessons and tests. You will learn typing and not look back.
Our website will teach you to touch type.

Our e-Book will teach you to TOUCH TYPE LIKE A PRO and master the keyboard.